Toronto Hotels
One King West Hotel & Residence
1 King Street West,
Toronto, ON, Canada
Holiday Inn Express Toronto East
50 Estate Drive,
Toronto, ON, Canada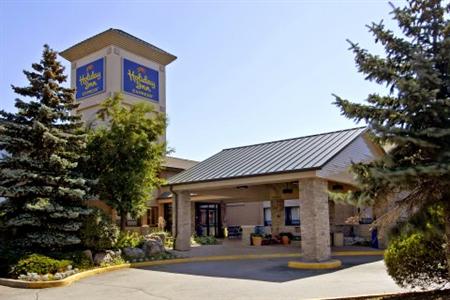 Toronto Marriott Bloor Yorkville Hotel
90 Bloor Street East,
Toronto, ON, Canada
Comfort Suites City Centre
200 Dundas St. E.
Toronto, ON, Canada
416-362-7700
Cosmopolitan Toronto Hotel & Spa
8 Colborne Street,
Toronto, ON, Canada

Hilton Garden Inn Toronto/City Centre
200 Dundas Street East,
Toronto, ON, Canada
Victoria Hotel Toronto
56 Yonge Street,
Toronto, ON, Canada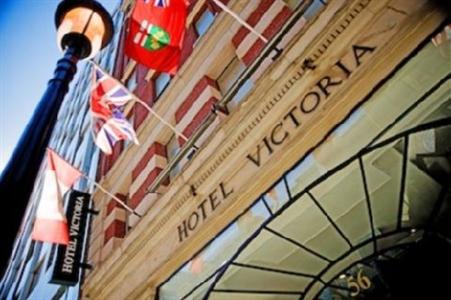 Hyatt Regency Toronto
370 King Street West,
Toronto, ON, Canada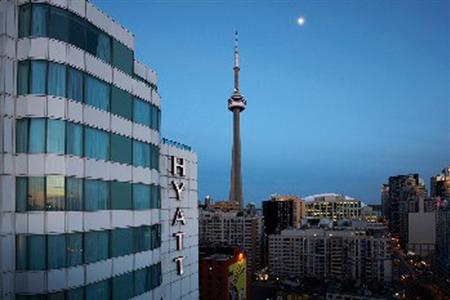 Best Western Primrose Hotel
111 Carlton Street
Toronto, ON, Canada
416-977-8000
Cambridge Suites Toronto
15 Richmond Street East
Toronto, ON M5C 1N2
Novotel Toronto Centre
45 The Esplanade,
Toronto, ON, Canada
Hilton Toronto
145 Richmond Street West,
Toronto, ON, Canada
Sheraton Centre Toronto Hotel
123 Queen Street West
Toronto, ON M5H 2M9
Fairmont Royal York
100 Front St. W.
Toronto, ON, Canada
416-368-2511
Glen Grove Suites
50 John Street
Toronto, ON, Canada
416-489-8441
Grange Apartment Hotel
165 Grange Avenue
Toronto, ON, Canada
416-603-7700 · 50 Rooms
Isabella Hotel And Suites
556 Sherbourne St.
Toronto, ON, Canada
416-922-2203
Strathcona Hotel
60 York Street
Toronto, ON M5J 1S8
The Fairmont Royal York
100 Front Street West
Toronto, ON M5J 1E3
Le Royal Meridien King Edward
37 King Street East
Toronto, ON M5C 1E9
InterContinental Toronto Centre
225 Front Street West
Toronto, ON M5V 2X3
Park Hyatt Toronto
4 Avenue Road,
Toronto, ON M5R 2E8
Toronto Hotels
Some of hotels near Toronto Airport:
Quality Hotel & Suites Airport East
4km from Toronto Pearson International Airport, Canada, this airport hotel offers free transportation to and from Toronto Airport (YYZ). Free high speed wireless internet, free local calls, and free overnight parking.
2180 Islington Ave., Toronto, Ontario
Telephone: 416-240-9090
Comfort Inn Toronto Airport
Relatively cheap hotel near Toronto Airport which offers a complimentary 24 hour airport shuttle service. If you need parking near Toronto Airport, the Stay & Fly packages include accommodation and airport parking for up to 1 week.
6355 Airport Rd., Mississauga, ON
Telephone: 905-677-7331
Sheraton Gateway Hotel
Walk to hotel . The best location of all Toronto Airport hotels, the Sheraton Gateway Hotel is located directly on site at Toronto Pearson International Airport within Terminal 3; they even have check-in terminals in the hotel lobby.
Toronto AMF, Toronto, Ontario
Telephone: 905-672-7000
Hilton Toronto Airport Hotel & Suites
The Hilton Toronto Airport Hotel is less than 5 minutes from Toronto Airport (YYZ) and offering a free 24 hour airport shuttle.
5875 Airport Road, Mississauga, ON
Telephone: 905-677-9900

Doubletree by Hilton Toronto Airport
Accommodation near Toronto Pearson International Airport, just 5 minutes drive away. T
655 Dixon Road, Toronto, Ontario
Telephone: 416-244-1711
Holiday Inn Toronto Airport
Toronto International Airport Hotel offers a free airport shuttle.
970 Dixon Road, Toronto, Ontario
Telephone: 416-675-7611

Westin Bristol Place Toronto Airport
5 minutes from Toronto International Airport and 20 minutes from downtown, the Westin Bristol Place is an upscale hotel near Toronto Airport
950 Dixon Road, Toronto, ON
Telephone: 416-675-9444

Travelodge Hotel Toronto Airport
Affordable hotels near Toronto Airport offering guest rooms with complimentary high speed internet.Free airport shuttle 24 hours a day,
925 Dixon Road, Toronto, Ontario
Telephone: 416-674-2222
Best Western Plus Toronto Airport Hotel
5825 Dixie Road Mississauga
ON L4W 4V7
Spacious meeting rooms can accommodate your important business and social functions with updated equipment and wireless High Speed Internet.
Downtowner Inn Toronto
117 Pembroke Street
Toronto ON M5A 2N9
During leisure, you can explore the city and its attractions or relax at the lobby, which is also an ideal place to meet friends.
Courtyard By Marriott Toronto Airport Hotel
231 Carlingview Drive
Toronto ON M9W 5E8
This exceptional hotel offers 2 well-appointed meeting facilities that are ideal to host your business meetings, seminars and other private events. You can utilize onsite fitness centre for your routine workout or get refreshed in the spacious indoor pool.
Alexandra Hotel Toronto
77 Ryerson Avenue
oronto ON M5T 2V4
During leisure, guests can explore the city and its attractions.
BEST WESTERN Parkway Hotel Toronto North
600 Highway 7 East Richmond Hill
ON L4B 1B2
This property offers well-equipped meeting rooms that can accommodate up to 1,200 guests for organising various important events.
Four Points by Sheraton Toronto Lakeshore
1926 Lakeshore Boulevard
West Toronto ON M6S 1A1
The Maple Suite, located on the first floor of the hotel, is perfect for small functions up to 40 people and works well as an extra breakout room or registration area for conferences.
Bond Place Hotel Toronto
65 Dundas Street
East Toronto ON M5B 2G8
Bond Place Hotel offers amenities including a fitness centre, concierge services, secure underground parking and wireless Internet for an additional fee.
Comfort Hotel Downtown - Toronto
15 Charles Street
East Toronto ON M4Y 1S1
Guests can avail the services of a conference room for organising business meetings and seminars.
Comfort Inn Downsview
66 Norfinch Drive
North York ON M3N 1X1
Exceptionally designed to cater to your unique business needs, the Comfort Inn Downsview offers up-to-date services and amenities to make your event a successful one.
Days Inn Toronto West Mississauga
4635 Tomken Road Eglinton & Tomken
Mississauga ON L4W 1J9
During leisure, you can surf the net, explore the surroundings or visit the city attractions.
Delta Meadowvale Hotel & Conference Centre Toronto
6750 Mississauga Road
Toronto ON L5N 2L3
This hotel offers well-equipped meeting rooms that can accommodate up to 900 guests for organising various important events.
Radisson Hotel Toronto East
55 Hallcrown Place
Toronto ON M2J 4R1
Renaissance Hotel Downtown Toronto
1 Blue Jays Way
Toronto ON M5V 1J4
Soho Metropolitan Hotel Toronto
318 Wellington Street
West Toronto ON M5V 3T4
The Sutton Place Hotel Toronto
955 Bay Street
Toronto ON M5S 2A2
The Westin Prince Toronto
900 York Mills Road
Toronto ON M3B 3H2
Holiday Inn Midtown Toronto
280 Bloor Street
West Toronto ON M5S 1V8
Hampton Inn By Hilton Toronto-Mississauga West
2085 North Sheridan Way
Mississauga ON L5K 2T2
Homewood Suites By Hilton Toronto Airport Corporate Centre Hotel
5515 Eglinton Avenue
West Toronto ON M9C 5K5
Hotel Indigo Toronto Airport
135 Carlingview Drive
Toronto ON M9W 5E7
Howard Johnson Hotel Markham
555 Cochrane Drive
Markham ON L3R 8E3
Maryam Hotel North York
170 Willowdale Avenue
Toronto ON M2N 4Y6
Oak Inn Richmond Hill
13100 Yonge Street
Richmond Hill ON L4E 1A6
Quality Inn Airport West Toronto
50 Britannia Road East Mississauga
Toronto ON L4Z 2G2
Toronto Hotels
Yorkville hotels - best part of Toronto to be. Yeah pricey one:
The Four Seasons Hotel Toronto
Luxury hotel in Yorkville. Name will tell you everything, You will met lot s celebrities if you stay there.
Intercontinental Toronto Yorkville
Located directly on Bloor Street in the popular Bloor-Yorkville neighbourhood. Luxury hotel rooms and suites in the heart of one of Toronto's hottest districts for shopping, restaurants and galleries.

The Hazelton Hotel
Luxury Yorkville hotel situated on Yorkville Avenue between Avenue Road and Bay Street. The designer rooms and suites are simply stunning and a stay at this luxury boutique hotel would be a memorable experience indeed.

Toronto condos news
One Bloor street Toronto condos
Great Gulf's flagship condominium, One Bloor is under construction in Toronto. This $450 million project will provide 100,000 sq. ft. of new prime retail on three levels, and add 732 new residential suites
http://onebloor.com/
Toronto new luxury condo The Four Seasons Private Residences