To Buy Condos
One Bloor

One Bloor was designed to be a balance of energy and serenity, working from the outside in. Project is scheduled to complete in 2014. Available condos range from $500,000's to $1,751,990 with a total of 732 units. Unit sizes range from 535 Sq Ft to 1,725 Sq Ft. Included Workout Facilities, Bar, Indoor Pool, Outdoor Pool, Spa, Steam Room, Yoga and Steam Rooms. Maintenance: $0.50 per Sq ft per month. Parking $55,000 and Storage $5,000.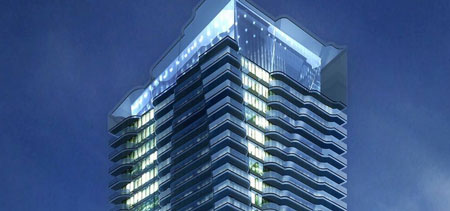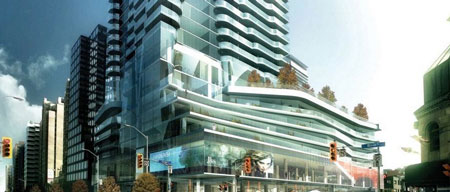 88 Scott Street
88 Scott is a new condo project by Concert currently in preconstruction at 88 Scott St in Toronto. The project is scheduled for completion in 2016. This condominium will have contemporary style architecture, a podium, high quality finishes and incredible lake and city views. Available condos range from mid $300,000′s to the mid $800,000′s. The project has a total of 513 units and up to 3500 sq ft units.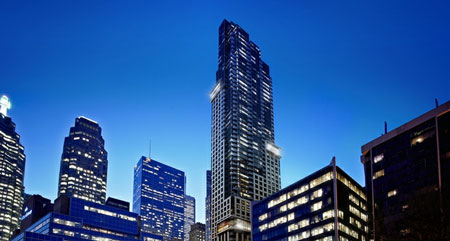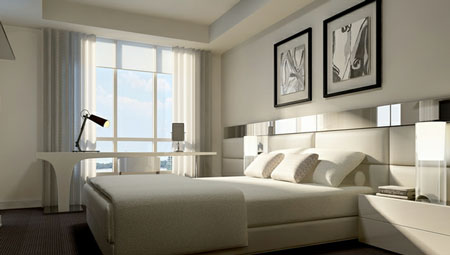 140 Yorkville Avenue
The application proposes to construct a 38 storey (120 metres, plus 6-metre mechanical penthouse, and an addition 5-metre elevator overrun and architectural element - total 131 metres) mixed-use building with 342 residential units and retail in the first two storeys. Empire Communities purchases 140 Yorkville Avenue, just east of Avenue Road for $4.2 million, planning 38-storey tower with 342 units.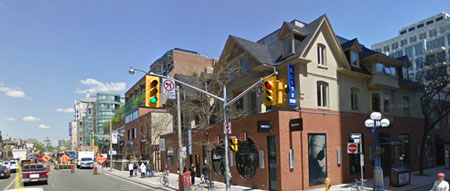 50 BLOOR ST West
Redevelopment of Holt Renfrew Site with a mixed-use condo development inclusive of existing and new space. Amendment for 83 storey mixed use building with eight storey commercial & office podium awaits approval. Tower would include 600 units, 620 below grade parking spaces and will be the tallest residential tower in Toronto. Proposed Residential GFA (sq m) 71,780, Lot Size (sq m) 5,920, Proposed Residential Units 600, Proposed Storeys 83.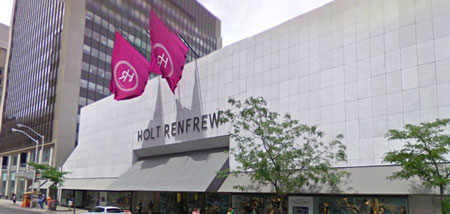 To Buy Condos
Canary District Condos
Canary District Condos is a new condominium project by Waterfront Toronto and Dundee Kilmer Developments Limited. Currently in pre construction. Available Condos start at low $200,000's and is expected to complete in 2015. The project will house 1200 new units. West Don Lands has supreme up-and-coming potential. With the Pan Am Games set to arrive in 2015, the overhaul is already underway with construction of the 18 acre Don River Park, a massive new YMCA facility, and a new George Brown student residence.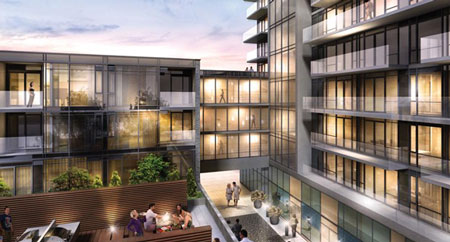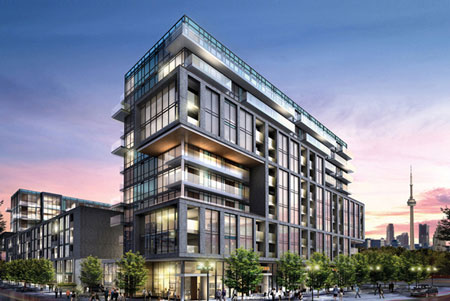 Gordon Woods Condos
Edenshaw Developments Limited has proposed a mixed use development which includes two high-rise towers and a 6 story podium, containing retail units, fronting Hurontario with low-rise townhouses along Grange Drive. A well landscaped multipurpose courtyard with pedestrian and vehicular access from Hurontario serves as the heart of the development and is the focal point around which the building components are arranged. The proposed towers are 36 storeys and 22 storeys in height.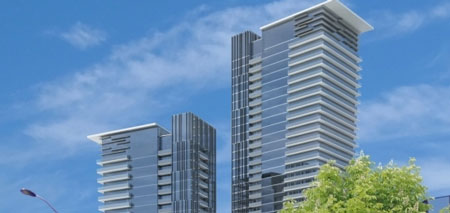 Rain Condos
Rain Condominiums is a new condo project by Empire Communities currently in preconstruction at Kerr Street & Speers Road in Oakville. Available Condos start at low $200,000′s with a total 532 units. This spectacular master-planned, two tower community, located on the north east corner of Kerr St. and Speers Road, will offer ultimate in convenience and amenities. Easy access to major highways, close proximity to the Oakville GO station and an abundance of fantastic shopping and dinging experiences.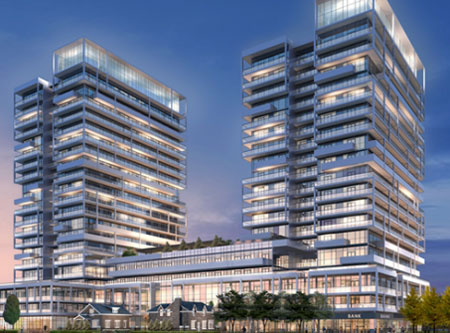 Limelight Condos

Live in the Limelight, new development in Mississauga is a great success storey. South Tower (22 storey's is sold now. 32 Storey North Tower, with 3 bedrooms, by Daniels are now available. Monthly Maintenance, $0.43 Per Sq Ft /Mth. Completion 2012, 589 units, 32 storeys. Unit sizes: From 461 to 1276 Square Feet. This breathtaking 22-storey glass-clad modern residence will feature a uniquely patterned six-storey metal-paneled podium complete with the convenience of retail venues. Radiating skyward from the roof line, a green beacon of light will identify Limelight Condos as an iconic address and will reflect the responsibility of the condominium's design.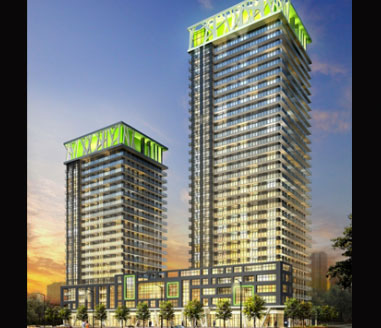 Crystal Condos
Crystal at Pinnacle Uptown is a new condominium project soon to be launched by Pinnacle International. Currently it is reconstruction phase, located at Hurontario Street & Eglinton Avenue W, Mississauga. Condos start from $200K, two towers one of 24 and 28 storeys.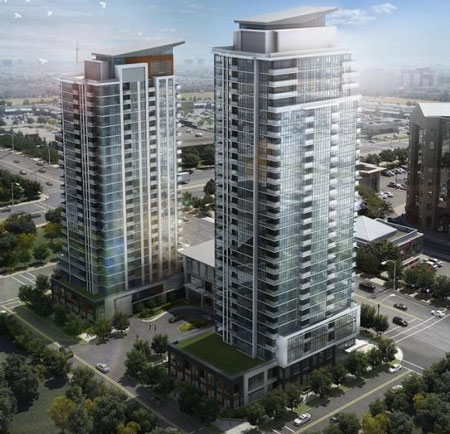 High Park Residences
HighPark Residences: Where urban living meets mother nature! Situated across from High Park and steps from Bloor West Village. HighPark Residences is a condominium and townhouse new development project by The Daniels Corporation which is currently in pre construction at 1844 Bloor St W, Toronto. Condos and Townhouses start in the mid $300,000. The project has a total of 400 units, 14 storeys and limited number of townhomes with 3 Bedrooms.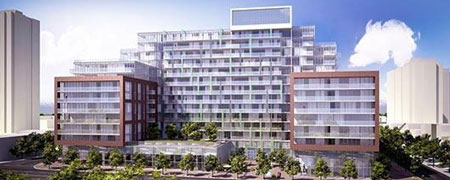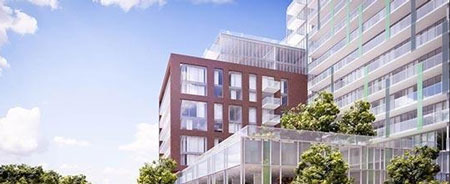 Exhibit Residences
Prices from $500K to $1M. Estimated to complete by 2014, 32 storey's and 200 Units, 9 ft ceiling. Units start from 506 to 1492 sq ft. Cube two and three offer oversized terraces. Exhibit is a luxury Condominium with breathtaking views, comprising of four cubes, a building like no other on 200 Bloor Street W, Toronto.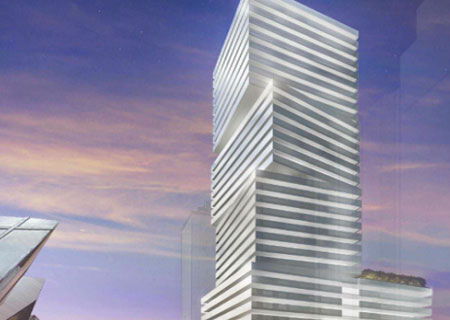 To Buy Condos
Toronto condos news
One Bloor street Toronto condos
Great Gulf's flagship condominium, One Bloor is under construction in Toronto. This $450 million project will provide 100,000 sq. ft. of new prime retail on three levels, and add 732 new residential suites
http://onebloor.com/
Toronto new luxury condo The Four Seasons Private Residences