To cottage country Ontario
Muskoka
The most famous of Ontario's cottage country regions, Muskoka boasts incredible scenery dotted with more than 1,600 lakes, granite cliffs and expensive cottages. Muskoka has an abundance of things to see and do. The list is long with something for every taste and interest. Visit a museum, hike a pristine trail, star gaze, relax in front of bonfire, swim in sparkling waters, shop for that perfect piece of art, sip some local wine or beer on a dock, get up close and personal with wildlife, pamper yourself at a spa, give your taste buds a treat, photograph stunning vistas, or enjoy one of the many events and festivals which reflect Muskoka's charm and uniqueness.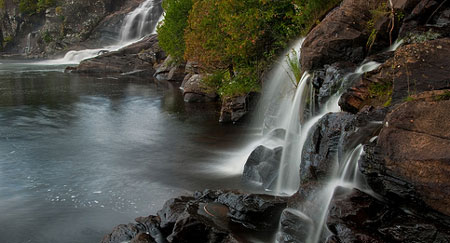 Wasaga Beach
Located northwest of Barrie on the shores of Georgian Bay, Wasaga Beach boasts one of the largest freshwater beaches in the world. Spring has arrived in Wasaga Beach! Now is the time to plan a weekend getaway or a day trip to enjoy many of the recreational activities that Wasaga Beach has to offer. Come and explore several kilometres of trails for hiking, mountain biking and running. You won't want to miss the incredible Scenic Caves, just 20 minutes away in the town of Collingwood. Carved by millions of years of glacial ice, a tour of the caves offers panoramic views of Georgian Bay and the Niagara Escarpment.


To cottage country Ontario
Algonquin Park
Algonquin, the first provincial park in Ontario, protects a variety of natural, cultural, and recreational features and values. As one of the largest provincial parks, Algonquin is diverse and offers something for nearly everyone. Algonquin Park offers city folk a chance to get close to nature in ways that are hard to imagine while strolling down Yonge St. Algonquin's vast interior, studded with maple hills, rocky ridges and thousands of lakes, is only accessible by canoe or on foot.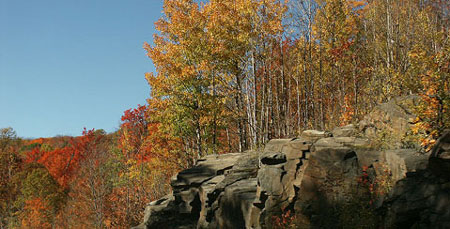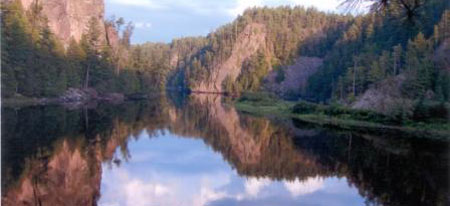 Kawartha Lakes
The Kawartha lakes are a band of lakes in south-central Ontario, Canada that form the upper watershed of the Trent River. The lakes all lie upon the boundary between the Paleozoic limestone regions of the Golden Horseshoe, and the Precambrian granite Canadian Shield of northern and central Ontario. Visit one of the six Trent-Severn lock stations from Bobcaygeon to Bolsover and hike, cycle or ski the area's extensive, 800-kilometre network of trails, including the 85-kilometre Victoria Rail Trail.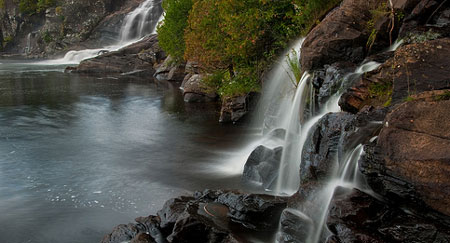 Haliburton
The county of Haliburton is equally renowned for its beautiful scenery, the area includes the villages of Haliburton, Minden, Wilberforce and Gooderham, and borders Algonquin Park to the north. The Haliburton Highlands is home to a thriving arts community. The County is dotted by galleries, both public and private, offering events, programs and workshops to the public. Artists' studios can be found in almost every community, many offering public demonstrations, small galleries, and classes. There are murals and public sculptures in the downtowns of most communities, as well as in park settings.


To cottage country Ontario
Toronto condos news
One Bloor street Toronto condos
Great Gulf's flagship condominium, One Bloor is under construction in Toronto. This $450 million project will provide 100,000 sq. ft. of new prime retail on three levels, and add 732 new residential suites
http://onebloor.com/
Toronto new luxury condo The Four Seasons Private Residences