Toronto GTA Golf courses
Wooden Sticks
40 Elgin Park Drive
Uxbridge, Ontario
L9P 1N2
P.O. Box 848
Phone: (905) 852-4379
Fax: 905-852-4315
Web: www.woodensticks.com
Wooden Sticks is known for the way it has mixed some of the most recognizable golf landscapes from the PGA and sculpted them into the very own scenery with 18 holes. Wooden Sticks offers best golfing in Ontario golf market. Play golf holes inspired by Pine Valley, Carnoustie, TPC Sawgrass, Augusta, St. Andrews, and Oakmont. Green Fees Include: 18 holes of golf, shared power cart, use of the practice facilities (driving range, putting, chipping greens) and two meals (one meal before the round, one after).


2012 REGULAR GREEN FEE RATES
Saturday/Sunday/Holiday Monday
11:00 am / 2:00 pm - $160.00
Monday - Friday
Before 11:00 am / After 2:00 pm - $185.00
11:00 am / 2:00 pm - $200.00
Cardinal Golf Club
GPS Coordinates: 44.034974, -79.568396
2740 Davis Drive West, (formerly Highway 9), Newmarket, Ontario , Canada L0G 1J0
Phone: 905.841.7378
Fax: 905.841.3511
Web: www.cardinalgolfclub.com
Cardinal Golf Club has earned the reputation as the most complete public golf club in the GTA and that keep doing for the past 23 years. With the opening of RedCrest in 2009 (premium 18 hole championship course), Cardinal is now Canada's largest golf facility, with 72 holes of golf including: three 18 hole championship courses, an 18 hole executive course, large driving range, 18 hole mini-putt, C.P.G.A. staffed Golf Academy, and two unique Clubhouses.


WEEKDAYS :
REDCREST / before 3pm - $78
EAST WING & WEST WING / before 12pm - $53
KETTLE CREEK, 18 HOLES - $23
Angus Glen
10080 Kennedy Road
Markham, Ontario, Canada
L6C 1N9

Tel: 905-887-0090
Fax: 905-887-9424
Web: www.angusglen.com
Angus Glen is public golf club that is known for hosting of PGA Tour events. So our courtes are known as the same fairways where the world's best golfers have competed on. Golfing in Angus Glen Club will bring you great variety of beauty, challenge and first-class service. Here in 2002 Canadian Open John Rollins defeated Justin Leonard and Neal Lancaster after sudden death playoff. Also getting the title for the second consecutive year Jim Furyk out duelled Vijay Singh in 2007 Canadian Open.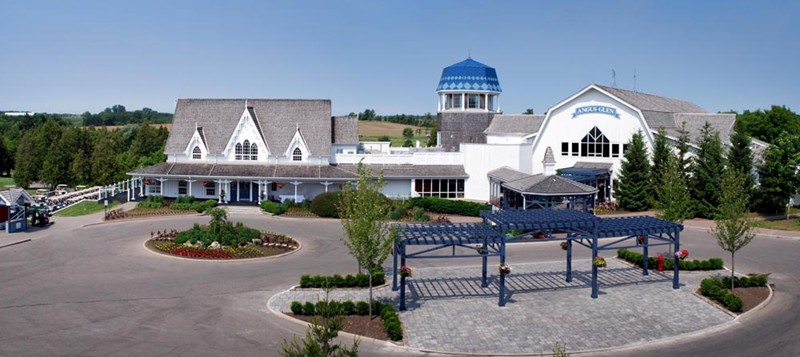 Prime Season Rates:
May 12th through October 2nd
Monday - Friday - $180

Fall Rates:
October 3rd through Season Close - $125
Royal Ashburn Golf Club

995 Myrtle Road West
Ashburn, Ontario, Canada
L0B 1A0
Tel: 905.686.1121
Fax: 905.655.3205
Email: info@royalashburngolfclub.com
Web: www.royalashburngolfclub.com
The Royal Ashburn Golf Club's natural design and beauty will provide a great experience for golfers of all levels. Course can be played from 5016 yards to 7075 yards and is sure to provide you with great golfing experience. We are ranked among the top 50 public golf courses in Canada and the number 1 ranked golf course in the Durham Region. The Royal Ashburn Golf Club have well-guarded greens, several well placed ponds and the beautiful Lynde Creek.


Summer Season Rates 2012
Regular Rates:
Monday / Thursday - $74.00, Friday - $79.00, Sat. Sun & Holidays - $84.00
Twilight Rates (after 2:00p.m. Weekdays & 1:00p.m. Weekends) :
Monday / Thursday - $64.00, Friday - $69.00, Sat. Sun & Holidays - $74.00
Copper Creek
11191 Highway #27
P.O. Box 796
Kleinburg ON
L0J 1C0
Tel: 905.893.3370
Fax: 905.893.0443
Web:www.coppercreek.ca
Copper Creek golf course is Set amid the hills and forests of the Humber River Valley. Designed by renowned Canadian Architect Doug Carrick, Copper Creek is one of the top daily fee courses in the GTA, our Championship Golf Course takes full advantage of its beautiful location in Kleinburg, Ontario.Stay in our 40,000 square foot clubhouse, perched atop the Humber River Valley and enjoy yourself.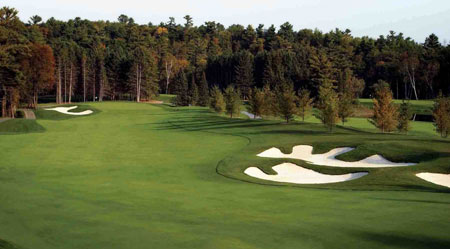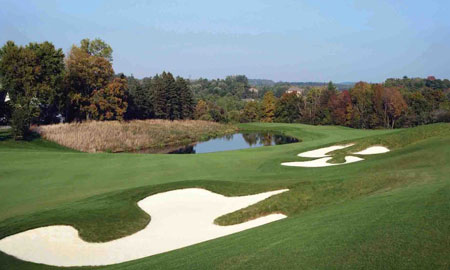 May 14 thru September 30
Monday to Friday - $175
Weekends and Holidays
before 11am - $150

October 1 thru October 31 - $125
Toronto GTA Golf courses
The Ridge at Manitou

Contact Us
"Management Team"
Drew Rachar BSC, AGR P.Ag.
General Manager & Course Superintendent
Club: 705.389.2552
Cell: 705.774.3605
Web: www.ridgeatmanitou.com
The Ridge at Manitou Club is located on Manitouwabing Lake, the Ridge is a place with playing through more than 300 acres with high rock ridges, forests, meadows, wetlands and tributaries. The Ridge at Manitou is surronded by the natural beauty of Georgian Bay country. Named for being 2006 Best New Course by Golf Digest Magazine, the Ridge at Manitou Club par 72 layout has four sets of tees from 4997 to 6815 yards, creating challenge for all players levels of ablity.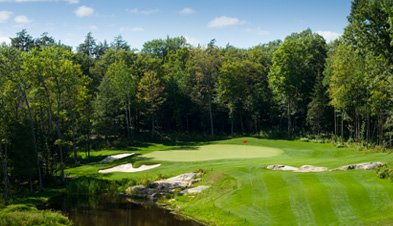 May 4 – June 14 & September 23 – October 8
Golf any day of the week for only $80

June 15 – September 22
Sunday to Thursday - $110
Friday & Saturday - $135

Eagles nest  (Toronto)
10,000 Dufferin St.
P.O. Box 403
Maple, Ont., L6A 1S3

Tel: 905-417-2300
Fax: 905-417-0525
Web: www.eaglesnestgolf.com
Eagle nest club offers beautiful combination of great golf courses inspired by nature and style that will give you great golf experience. Course layout is made by one of the best Canada's course architect Doug Carrick. There are fescue covered dunes, sod wall bunkers, rolling fairways, vast waste areas, and clinging rough. Play a set that best suit you. Visit us and see what Eagles Nest is offering.


Green Fee Rates:
May 23rd- September 30th
Monday thru Friday - $195.00
Weekends and Holidays -
Before 10am - $195.00

October 1st - October 21st
Monday thru Friday - $145.00

Bigwin Island Golf Club
1137 Old Hwy 117,
Baysville, Ontario
P0B1A0
Tel: 705-635-CLUB(2582) or 800-840-4036
Web: www.bigwinisland.com
Bigwin course itself is a par 72 championship layout measuring 7,166 yards from the championship tees. The course is designed to provide challenge and enjoyment to golfers of all skill levels with a variety of tee locations. Each nine is a par 36 consisting of two par threes, two par fives and five par fours.
The Bigwin Island Golf Club has been designed to capture and show the elegance of the original resort known as the "Bigwin Inn". Resort have sweeping fairways that drape naturally over the rugged Muskoka terrain, with beautiful lake vistas at every turn.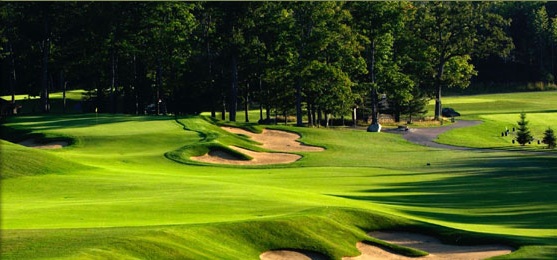 PUBLIC GOLF RATES 2012
June 1 – June 30 - $170.00 (Monday to Sunday)
September 4 – September 30 - $200.00 (Monday to Sunday)
October 1 – October 14 - $160.00 (Monday to Sunday)
Toronto GTA Golf courses
Toronto condos news
One Bloor street Toronto condos
Great Gulf's flagship condominium, One Bloor is under construction in Toronto. This $450 million project will provide 100,000 sq. ft. of new prime retail on three levels, and add 732 new residential suites
http://onebloor.com/
Toronto new luxury condo The Four Seasons Private Residences